Indilog Moving: Your Partner in Commercial Relocation

Relocating a business is a significant undertaking that requires careful planning and execution. At Indilog Moving Pvt. Ltd., we understand the complexities involved in commercial relocation. We know it's not just about moving office furniture and equipment; it's about relocating your business operations, your team's workspace, and your company's assets. With this understanding, we've designed our commercial relocation services to be comprehensive, efficient, and tailored to your business needs.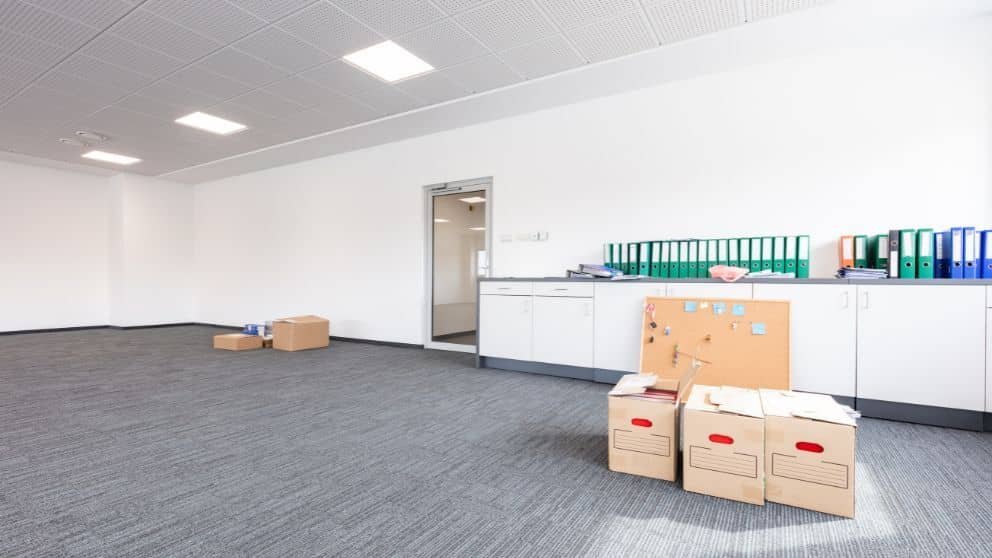 Indilog Commercial Relocation: Streamlining Your Business Move

We've transformed the way businesses move. We believe that a business move should be an opportunity for growth and improvement, not a source of disruption. Our innovative solutions and customer-centric approach ensure that your business move is smooth, efficient, and minimally disruptive. With us, you're not just moving your office; you're moving your business forward.

Why Choose Indilog Moving for Commercial Relocation?

We offer a wide range of services to cater to all your commercial moving needs. Each service is designed with a focus on quality, efficiency, and minimal business disruption.

Free On-site Estimate

We provide a free on-site estimate to give you a clear understanding of the moving costs upfront. Our experts will assess your office belongings and provide an accurate estimate, ensuring there are no surprises later.

Quality Packing Material

We use high-quality packing materials to ensure the utmost safety of your office equipment and furniture during transit. From sturdy boxes to secure packing tapes, we use only the best materials to protect your business assets.

Full Service Packing, Transportation, and Unpacking

We offer a comprehensive moving solution that takes care of everything from packing your office belongings at your current location to unpacking them at your new location. Our team of experts is trained to handle your items with care and ensure a smooth transition.

Removal and Storage

If you need temporary storage during your move, we offer safe and secure storage solutions. Our storage facilities are equipped with modern security systems to ensure the safety of your business assets.

Customized Moving Solutions

We understand that every business move is unique. That's why we offer customized moving solutions that cater to your specific needs. Whether you're moving a small office or a large corporate facility, we have the expertise and resources to handle your move efficiently.

Our Commercial Relocation Process: Precision and Efficiency

At Indilog Moving Pvt. Ltd., we follow a systematic and well-structured process to ensure a smooth and hassle-free commercial relocation experience for our clients. Here's a step-by-step overview of our commercial relocation process:

Initial Consultation

The process begins with an initial consultation where we understand your business moving needs and expectations. This helps us provide a service that's tailored to your specific requirements.

Free On-site Estimate

Next, our experts visit your location to assess your office belongings and provide an accurate estimate. This step ensures transparency and helps you plan your moving budget effectively.

Customized Moving Plan

Based on the initial consultation and on-site estimate, we create a customized moving plan. This plan outlines the details of the move, including packing, transportation, and delivery schedules.

Packing

Our team of trained professionals handles the packing process with utmost care. We use high-quality packing materials to ensure the safety of your office belongings during transit.

Loading and Transportation

Once everything is packed securely, we load your office belongings onto our moving vehicles. We use modern equipment to ensure safe and efficient loading and transportation.

Delivery and Unpacking

Upon reaching the destination, we unload and unpack your office belongings with the same care and precision. Our team ensures that everything is placed as per your instructions.

Post-move Support

Our relationship with our clients doesn't end with the move. We provide post-move support to ensure your business is completely settled in its new location.

Your Business Continuity is Our Priority

At Indilog Moving Pvt. Ltd., we understand that your office belongings are more than just items; they're the tools your team uses to drive your business forward. That's why we handle each item with the utmost care and respect. Our team is trained in secure packing techniques and we use high-quality packing materials to protect your items during transit. With us, you can rest assured that your business continuity is in safe hands.

Ready to Make Your Business Move?

Embarking on a new business journey should be exciting, not stressful. At Indilog Moving Pvt. Ltd., we're here to ensure your commercial relocation experience is smooth, efficient, and worry-free. Our team of professionals is ready to handle every detail with precision and care, turning your business move into a strategic step forward.

Don't wait for the perfect business move; let's create it together
Reach out to us today and let's set the wheels in motion for your seamless commercial relocation journey.