Simplify Your Move with Indilog Moving Pvt. Ltd. - The Best Packers and Movers in Indira Nagar, Lucknow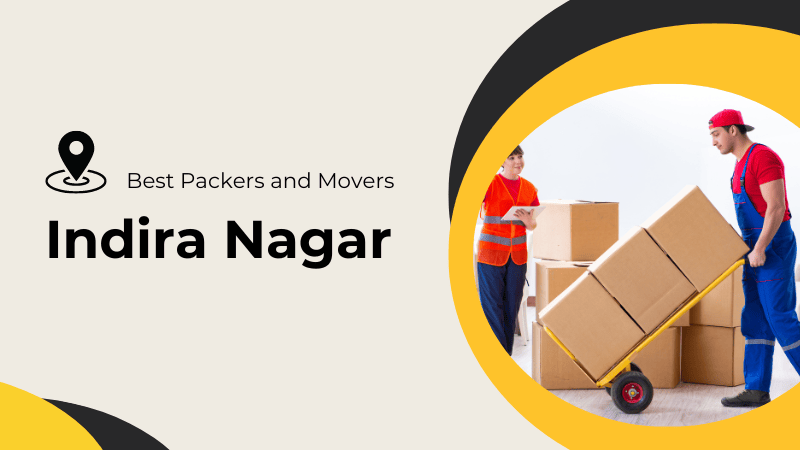 Moving to a new home or office can be a daunting task, filled with numerous challenges and complexities. Whether you're relocating within Indira Nagar or moving to this bustling locality in Lucknow for the first time, finding a reliable packers and movers company is crucial to ensure a smooth and stress-free experience. Indilog Moving Pvt. Ltd. is your trusted partner for all your moving needs, offering top-notch services for both households and offices in Indira Nagar and beyond.
Who We Are
Indilog Moving Pvt. Ltd. takes pride in being one of the leading packers and movers in Indira Nagar, Lucknow. With years of experience in the industry, we have earned a reputation for providing efficient, reliable, and cost-effective moving solutions. Our team of highly skilled professionals is dedicated to delivering the best customer experience, making us the preferred choice for numerous residents and businesses in the area.
Our Services
Household Moving: Whether you are moving to a new apartment, a bigger house, or downsizing, our household moving services are tailored to meet your specific requirements. We handle your belongings with utmost care, ensuring they reach your new abode safely and on time. From packing to unpacking, our trained personnel take care of every step in the process, so you can focus on starting afresh in your new home.
Office Relocation: Office moves can disrupt daily operations, leading to potential business losses. At Indilog Moving Pvt. Ltd., we understand the importance of a swift and seamless office relocation. Our team works efficiently to pack and transport office furniture, equipment, and files, minimizing downtime and ensuring a smooth transition for your business.
Packing Services: Proper packing is essential to safeguard your valuables during transportation. Our experts use high-quality packing materials and techniques to secure your belongings, ensuring they remain intact throughout the journey.
Local and Long-Distance Moves: Whether you're moving within Indira Nagar or across long distances, our well-organized logistics and skilled team ensure that your belongings reach their destination with precision and punctuality.
Storage Solutions: If you need a safe space to store your items temporarily, our secure storage facilities are at your disposal. You can trust us to keep your belongings in pristine condition until you are ready for delivery.
Why Choose Us?
Expertise: Our experienced team has handled numerous moves, making them well-equipped to tackle any challenges that may arise during the process.
Customer-Centric Approach: We prioritize customer satisfaction above all else. Our friendly staff is always ready to address your concerns and cater to your specific needs.
Affordable Pricing: We offer transparent and competitive pricing, ensuring you get value for your money without compromising on the quality of service.
Safety and Security: Your belongings are important to us, and we take every precaution to ensure their safety during transit.
Timely Delivery: Punctuality is a hallmark of our services. We strive to deliver your possessions on time, every time.
Conclusion
When it comes to moving in or around Indira Nagar, Lucknow, Indilog Moving Pvt. Ltd. stands out as the best packers and movers you can rely on. With our seamless services for households and offices, you can entrust your precious belongings to us and experience a stress-free and efficient move. Let us simplify your relocation journey, ensuring you start this new chapter of your life on a positive note.
Contact Indilog Moving Pvt. Ltd. today for a smooth, hassle-free move!