Indilog Moving Pvt. Ltd.: Your Trusted Packers and Movers in Lucknow Jankipuram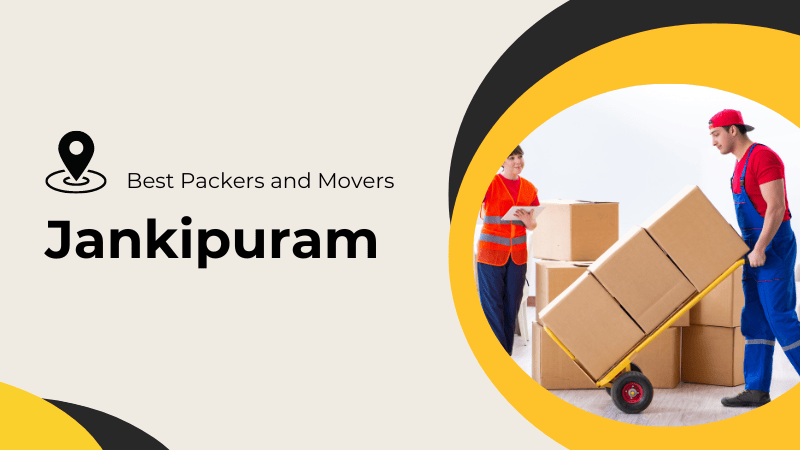 Moving to a new location can be an overwhelming experience, especially when you have to handle the process on your own. Whether it's shifting to a new home or relocating your office, the entire process demands careful planning, organization, and execution. Fortunately, with the help of professional packers and movers, this burden can be alleviated, making the transition smoother and hassle-free.
If you are considering a move within or to the picturesque neighborhood of Jankipuram in Lucknow, look no further than Indilog Moving Pvt. Ltd. We are a trusted name in the industry, specializing in providing top-notch relocation services tailored to your unique needs. Our expertise and understanding of Jankipuram make us stand out as the best choice for all your moving needs.
Why Choose Indilog Moving Pvt. Ltd.?
Local Expertise
When it comes to relocating in Jankipuram, having a moving company that knows the area well can make a world of difference. Indilog Moving Pvt. Ltd. takes pride in its in-depth knowledge of the locality. Our experienced team is well-acquainted with the roads, traffic patterns, and other essential aspects of the area, ensuring a seamless and efficient relocation process.
Reliability
Reliability is at the core of our business values. We understand the importance of your belongings and ensure that they are handled with the utmost care and professionalism. Our well-trained staff is equipped with modern techniques and tools to safeguard your possessions throughout the moving journey.
Comprehensive Services
At Indilog Moving Pvt. Ltd., we offer a wide range of moving services to cater to your diverse needs. Whether it's residential relocation, commercial moving, or vehicle transportation, we have the expertise and resources to handle it all. Our services are customizable, so you can choose the ones that best suit your requirements.
Efficient Packing
Proper packing is the foundation of a successful move. Our team excels in packing your items securely, ensuring they remain safe during transportation. We use high-quality packing materials and techniques to protect your valuables from any potential damage.
Smooth Transportation
Transporting your belongings safely is our top priority. Our fleet of well-maintained vehicles and skilled drivers ensure that your possessions reach their destination on time and in perfect condition.
Affordable Pricing
Moving doesn't have to break the bank. Indilog Moving Pvt. Ltd. offers competitive pricing without compromising on the quality of service. We provide transparent cost estimates upfront, so you know exactly what to expect, with no hidden charges.
Customer-Centric Approach
Our focus on customer satisfaction sets us apart from the competition. We believe in open communication and attentive service, addressing any concerns you may have throughout the moving process.
Conclusion
When it comes to finding reliable and efficient packers and movers in Jankipuram, Indilog Moving Pvt. Ltd. emerges as the best source for your moving needs. With our local expertise, professionalism, and commitment to customer satisfaction, we ensure that your relocation experience is stress-free and successful.
So, if you're planning a move in or to Jankipuram, entrust your belongings to Indilog Moving Pvt. Ltd. and let us handle the logistics while you focus on starting a new chapter in your life with confidence.
Contact us today for a smooth and seamless moving experience!